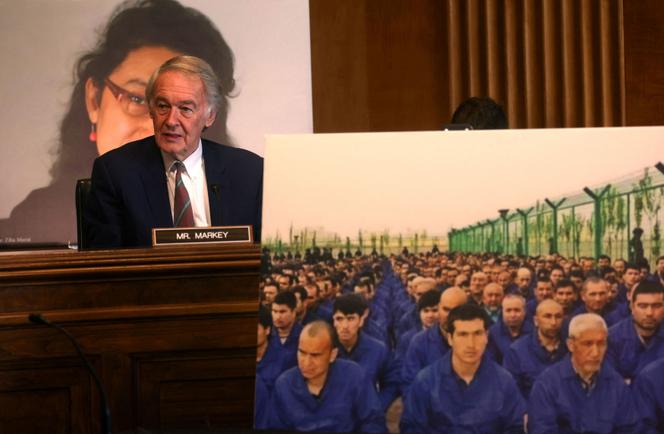 For now, China is only making noise behind the scenes to try to bury a report by the UN High Commissioner for Human Rights about the crackdown in Xinjiang, where the Uighurs and other Muslim minorities are victims of a policy of forced assimilation. On July 26, he changed his strategy by publishing an open letter presenting this report as the work of "some anti-Chinese forces, full of political ulterior motives". On his Twitter account, the Chinese mission in Geneva wrote "An open letter from nearly a thousand NGOs opposing the publication of the so-called Xinjiang study by the High Commission, and calling on the High Commission to stand on the right side of history and not publish a study full of lies ».
The maneuver was crude: the letter was published in the official daily China Dailyand the "NGOs" in question are all associations closely linked to the Chinese Communist Party, of which more than seven hundred are based in Xinjiang, such as the Xinjiang Association for State-owned Enterprises, some official friendship associations of China's neighboring countries, including the Pakistani-Chinese Friendship Association, but above all, many that have nothing to do with the issue of Xinjiang: the Chinese Flower Association, the Great Wall Society and the Chinese Association darts players, so among signatories.
Also read:
Article reserved for our subscribers

"Xinjiang Police Files": revelations about China's repression machine against the Uighurs
Written by the teams of the Office of the High Commissioner for Human Rights, the report has been ready since the fall of 2021, but its publication has since been postponed, apparently pending a trip from the high-curator, Michelle Bachelet, to China, which finally happened in May and when he traveled to Xinjiang. The United States and the European Union urged Mr.ME Bachelet to publish it. The UN organization seems to be playing for time: the report is now "finished", after being sent to China for feedback. It should be published at the end of Mr.ME Bachelet on August 31, a spokesperson recently quoted by Reuters. According to a source within the Office of the High Commissioner, the information gathered in the file is based on interviews with Uighurs and sources. "open" such as the work of NGOs, researchers and journalists in the last four years, and satellite images. They are not unique, but have the merit of bringing the seal of the UN to this sensitive topic.
You have 58.37% of this article left to read. The following is for subscribers only.