The Russo Brothers and Kevin Feige pondered the idea that the original Avengers, from Iron Man and Captain America to Black Widow and Thor, might die during "Avengers: Endgame".
Brothers Joe and Anthony Russo are never shy about making revelations about their Avengers movies! Podcast Mike. Feather happy sad confusedHe revealed that it was proposed that Avengers: Endgame marks the end of six Avengers: Iron Man, Captain America, Hulk, Thor, Black Widow and Hawkeye!
Obviously, the idea of ​​continuing the MCU adventure with these characters who first reunited in The Avengers in 2012 was not warranted, as Joe Russo recalls:
"At one point, Kevin [Feige, patron de Marvel Studios, NdlR] offered to kill us all [Avengers originaux], We thought it was too offensive, that audiences wouldn't be able to stomach it, and choosing to have one or two characters who sacrifice themselves over the course of the film provided moments where the action could stall and provide catharsis. Then the story can start all over again until the next emotional catharsis."
Feige's idea never made it into a script and was part of the early discussions around Infinity War and Endgame, which date from 2015, when Ross was signed on to shoot both films and Captain America: Civil. While filming War.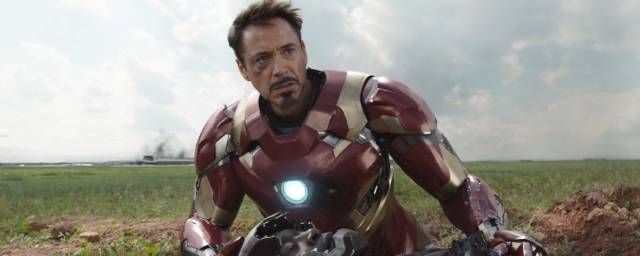 As for Kevin, when he told us about this idea long ago, he envisioned the end of Toy Story 3, where [les six Avengers] jumped into the fire to save the universe.
just that ! It is interesting to note that in early 2015, there was a proposal by Marvel's Big Boss to remove the six characters that make up this universe. At a time when each of the Avengers is preparing for their own succession (Hockey with Kate Bishop, Thor with Love, Black Widow with Yelena, etc.), we see that Phase 4 of the MCU could have been completely different if this project had done something different. The day would have seen the light.
Without someone to train them, the new superheroes would have all arrived like Shang-Chi or The Eternals, with no transition between the old and the new and no real way for the audience to slowly say goodbye to them. There won't be a chance.
The next Marvel outing, The She-Hulk: Lawyer Series, also has potential in this spirit, as Bruce Banner, played by Mark Ruffalo, will teach anger management to a new incarnation of the Hulk. Released on Disney+ on August 18 (the show has now been postponed by a day).