In 2019, the death of Tony Stark in 'Endgame' shook more than one. The Rousseau brothers returned to the scene, revealing some anecdotes about its realization. A fascinating story not to be missed.
Even after three years of release, Endgame is still in people's mind. The Last of the Avengers has indeed ended part of the Marvel saga in a great way, leaving many viewers captivated… but also heartbroken.
We're obviously talking about the disappearance of some iconic characters from the MCU and Tony Stark in particular, the beloved Iron Man, which continues to be a sensitive point for fans. As a reminder, he sacrifices himself to prevent Thanos from destroying the universe, actually managing to seize all the stones of infinity that he carries on his glove. In his final moments, he utters his iconic line – "I am Iron Man" – one last time, breaking his fingers and thereby killing Thanos and his army … and fatally in the process. gets injured.
Guests from episode 61 of "Notes on a Scene" – a filmed segment of Vanity Fair where the director and actors analyze scenes from the films or series they have worked on –, Joe and Anthony Russo share some of the scenes. Talked about those who were more memorable than him. have achieved. And among them, the death of Iron Man, specifically reveals how his last replica was born.
,It's probably the biggest pressure ever, trying to find a line with Marcus and McFeely [Christopher Markus et Stephen McFeely, les scénaristes du film]All movies combined. You don't want to spoil Tony Stark's last line", which begins to tell Rousseau.
,Jon Favreau called us after reading the script and asked, 'Are you sure you're going to kill Iron Man?'", Anthony Russo continues.
,I remember hanging out on the phone with Favreau in one corner of the set, trying to cheer him up as he kept saying: ,you can not do this. It's going to destroy people and you don't want them to come out of the cinema and into traffic,", Joe Rousseau continues before concluding: "we did anyway,
But as Anthony Russo points out, Jon Favreau didn't follow all the steps. Which prompted him to make this decision. ,we would have had the same reactionThis story arc, which Rousseau thought they deserved. Give up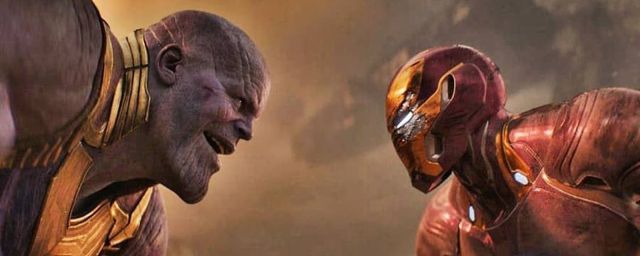 And what about that famous last line? We owe it to one man. ,[Robert Downey Jr.] Asked to correct some lines. We tried a few alternate versions and they were more in the Tony Stark sarcastic vein. He wasn't playing with enough pain, like the force of rocks hitting his body", explains Joe Rousseau.
At that point, the brothers agree on a version of the montage… where Robert Downey Jr. says nothing! He shot a scene thrice, but the third time was right.
,Our editor, Jeff Ford, one of the most incredible filmmakers we've worked with, edited the first Iron Man. So he traveled with the character from the original film directed by Jon Favreau.", specifies Anthony Rousseau.
It was from him that the flash of brilliance came that led to one of the most memorable scenes in the franchise … and in cinema.
He suppressed the play and Thanos said, 'I am indispensable. And then beep beep beep. And Jeff said, 'And I'm Iron Man.' -Joe Russo
This is the revelation: the director stops it immediately. ,It felt like we were struck by lightning", says Anthony Russo while Joe Russo continues: "We called Downey. He was told, 'You have to put the suit back on.' He had said goodbye to the character twice by then.,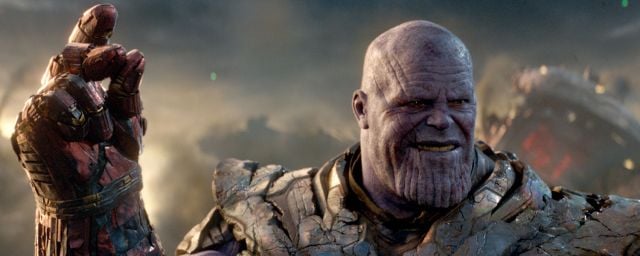 A new scene must then be shot and Fate brings Robert Downey Jr. back to his starting point, as Anthony Russo explains.
,We did this catch-up with Robert in a Los Angeles studio. It was right in front of the studio where he auditioned for the role of Iron Man… just to make it even more emotional…As he struggles to find his words, Rousseau chimes in: "… disastrous for Robert. We told them to put the dress back on and come back to where they originally got the part and say their last line.,And to say goodbye to the character… again!", says Anthony Russo. The circle is complete.
In the rest of the show, which can be seen below, the two continue to review the cult scenes they've produced. In the program: Avengers: Infinity War, Captain America: Civil War or even The Gray Man on the big screen, but at the same time in favor of the Arrested Development and Community series. As for the endgame, he said, it's over.
For nostalgia's sake, Avengers: Endgame is yet to be seen on Disney+ again.