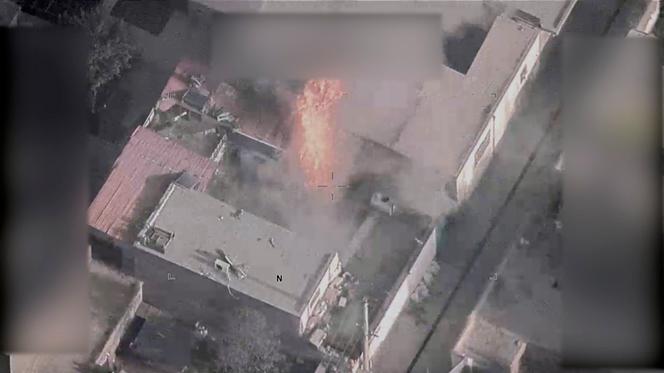 The American drone strike that killed, in the early morning of July 31, on the balcony of his comfortable villa in Kabul, Ayman Al-Zawahiri, successor of Osama Bin Laden at the head of Al-Qaeda, after his death, in 2011, not only the end of a revenge began after the attacks of September 11th. This is one of the first public manifestations of a secret war waged by the United States in Afghanistan, since their chaotic withdrawal in the summer of 2021. One can believe, then, that the end of any American presence on Afghan soil means that Washington has abandoned all desire to influence the future of this country. It is not so.
Almost a year after their return to power, the Taliban remain suspicious. The fear of spies remains a constant in this paranoid regime. But, faced with the challenge of managing a complex country rejected by nations, Islamist leaders have come out in the open and let their guard down. From a French diplomatic source, the head of Al-Qaida will arrive with his family, in May, in Afghanistan, protected by the Haqqani network, whose main figure, Sirajuddin Haqqani, is the very influential interior minister. Established on both sides of the Afghan-Pakistani border, this movement, identified as close to Islamabad's intelligence services and jihadist groups in Pakistani tribal zones, is present everywhere in the Kabul region and in the east. Afghanistan.
Also read
Article reserved for our subscribers

The Haqqani clan, Al-Qaeda's shadow of the Taliban
How the arrival of Ayman Al-Zawahiri reached the ears of the American spy is still a matter of conjecture, but the initial help of a secret service in the region with knowledge of his installation seems to be favored by French intelligence community.
According to an American diplomatic source, a ground surveillance team, composed of non-American elements, could have carried out scouting to prepare for this operation that requires a physical presence in the area, for observation , to trigger the strike.
Hunting for spy clues
When the news of the killing of the leader of Al-Qaeda, the main leaders of the Haqqani clan – Sirajuddin, his uncle Khalil, Minister of Refugees, one of his brothers, Anas, and others other members of the clan, also in the government, were supposed to leave the capital. According to a United Nations (UN) source, stationed in the area, convoys crossed the city at high speed, and appointments were canceled at the last moment.
This elimination shows, in effect, that the United States can strike where and when it wants even if it no longer has troops on the ground. However, Sirajuddin Haqqani is still the target of an American search warrant.
You have 64.93% of this article left to read. The following is for subscribers only.